Over 40,000 tourists evacuated from quake hit area in Sichuan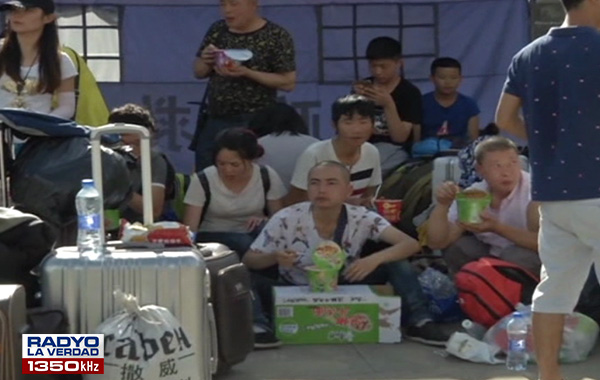 Trapped tourists were evacuated to different places according to their destinations, one day after a 7.0-magnitude quake jolted Jiuzhaigou on Tuesday night.
The local government has set up three shelter centers to settle trapped tourists after the earthquake.
Volunteers provide them with free food and drinks, and register their home destinations so as to arrange vehicles to carry them home.
The provincial government is now conducting thorough investigations to check areas with possible hidden geological hazards and take precautionary measures.
Tags: earthquake, Sichuan, tourists evacuated