Dutch Team Nuna 9 holds onto lead as solar cars make their way towards Adelaide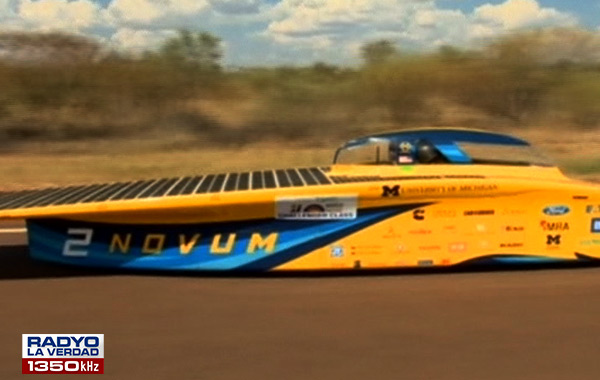 Dutch Team, Nuon Solar's 'Nuna 9' kept the lead on Tuesday ahead of University of Michigan's 'Novum' on day three of the World Solar Challenge across the Australian outback.
The race from the northern city of Darwin to the southern city of Adelaide is expected to take a week for the cars racing at speeds of 90-100 –kilometer miles per hour powered only by the sun.
The fastest time was achieved by Japan's Tokai University in 2009, completing the trans-continental race in only 29 hours and 49 minutes.
Tags: Adelaide, Dutch Team Nuna 9, solar cars