London double-decker bus crashes into building, passengers injured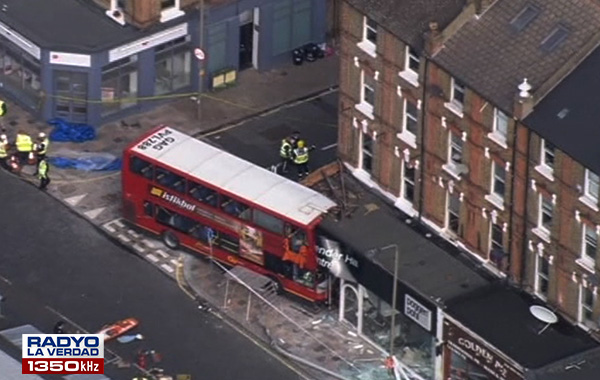 A double-decker bus crashed into a building in South London, injuring a number of people and trapping two passengers inside.
The metropolitan police said they had been called to reports of a collision on Lavender Hill, near London's busy Clapham Junction train station.
Video and photographs taken by eyewitnesses and local media showed the bus on the pavement having caused extensive damage to the building.
Tags: crashes, double-decker bus, London