7.4 magnitude quake hits Mexico on anniversary of deadly 1985 tremor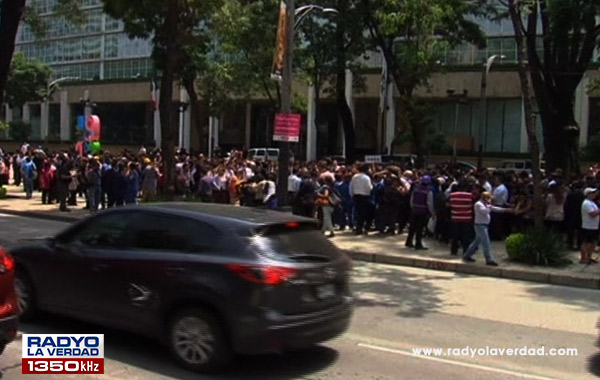 A 7.4 magnitude earthquake hit Mexico on Tuesday (September 19), shaking buildings in the capital of Mexico City and sending people fleeing into the street.
The quake hit only hours after many people participated in earthquake drills around the nation on the anniversary of the devastating quake that killed thousands in Mexico City in 1985.
The 7.4 quake hit 5 miles (8 km) southeast of Atencingo in the central state of Puebla at a depth of 32 miles (51 km), the U.S. Geological Survey said.
Luis Felipe Puente, the head of Mexico's Civil Protection Agency, said on his twitter account that there were no immediate reports of damages.