Balloon festival takes off in New Mexico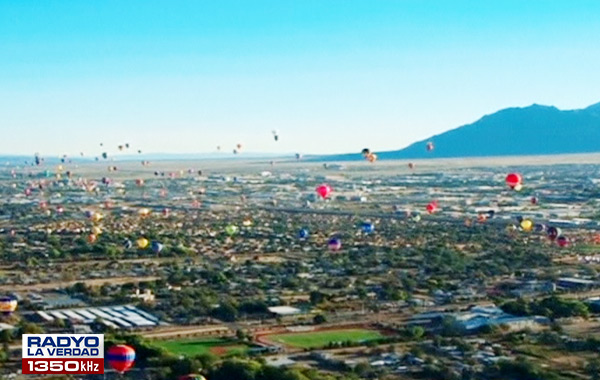 Hundreds of hot air balloons of all shapes and sizes filled the sky as the 46th Albuquerque International Balloon Fiesta kicked off on Saturday.
Five hundred traditional balloons shared the sky with 94 specialty balloons, which included some shaped like animals and rocket ships. This year's event features balloons from 50 countries.
Nearly a million people are expected to turn out for the event which ends next Sunday, October 15.
Tags: balloon fiesta, Mexico, U.S.A.