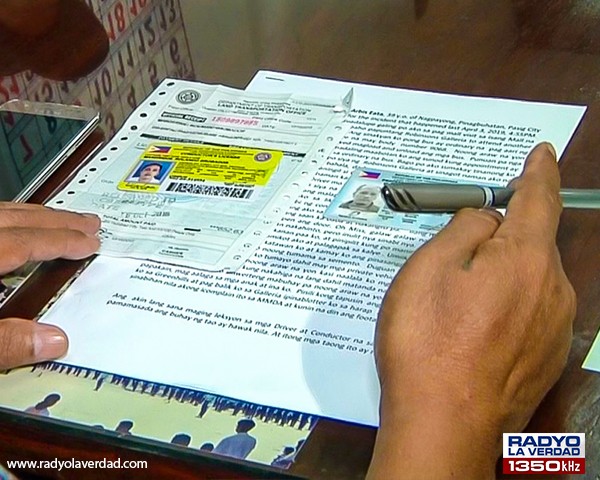 MANILA, Philippines – The Department of Transportation(DOTr) has announced that the deadline for renewal of permits, licenses, and franchises has been extended until the end of April.
Transportation Secretary Arthur Tugade said he has already issued the order to the Land Transportation Office (LTO) and the Land Transportation Franchising and Regulatory Board (LTFRB) in view of the coronavirus pandemic.
"We know and understand that our country is now in a difficult and trying situation. We have to step up and extend our help to the Filipino people the best way we can," Tugade said.
The DOTr chief also said he has instructed LTO Assistant Secretary Edgar Galvante to reiterate and update the memorandum that the latter issued earlier this month directing LTO Regional Directors not to collect penalties for late registration of motor vehicles, and for the renewal of driver's licenses that will expire during the enhanced community quarantine period. The validity of all student permits will also be extended.
Meanwhile, based on the guidelines issued by the LTFRB, all public utility vehicles with plate numbers ending in 3 and 4 will be allowed to confirm their units until 15 May 2020 with all penalties being waived.
With this, the DOTr said that the insurance policy under the Personal Passenger Accident Insurance Program (PPAIP) will also be automatically extended until 15 May 2020 without any additional fees on the part of the operators,
"Applications for Extension of Validity for Certificate of Public Convenience (CPC) that will expire from 17 March 2020 to 15 April 2020 can be filed until 15 May 2020 also with waiver of penalties," it said.
"Provisional Authorities (PA) and Special Permits (SP) issued to TNVS, PUBs, TH, Taxi, and UV Express, with expiry dates covering the period of 17 March 2020 to 15 April 2020, will also be extended until 15 June 2020 with waiver of fees," it added.
As for the Compliance Orders, Resolutions, and Decisions which direct operators to comply within a certain period and that fall between 17 March 2020 until 15 April 2020, the DOTr said it will allow compliance until 15 May 2020 with waiver of penalties, if there is any.
"The guidelines will apply to the Central Office and the National Capital Region-Regional Franchising and Regulatory Office, and all Regional Franchising and Regulatory Offices in Luzon," it said. — ROBIE DE GUZMAN
Note: Sourced from DOTr statement